The POS - reimagined
Customers are increasingly using technology to interact with businesses, Covid19 accelerated the trend. How can a brick-and-mortar business connect with customers who live in the digital world?
Introducing
Chalkboards,

the POS for customer engagement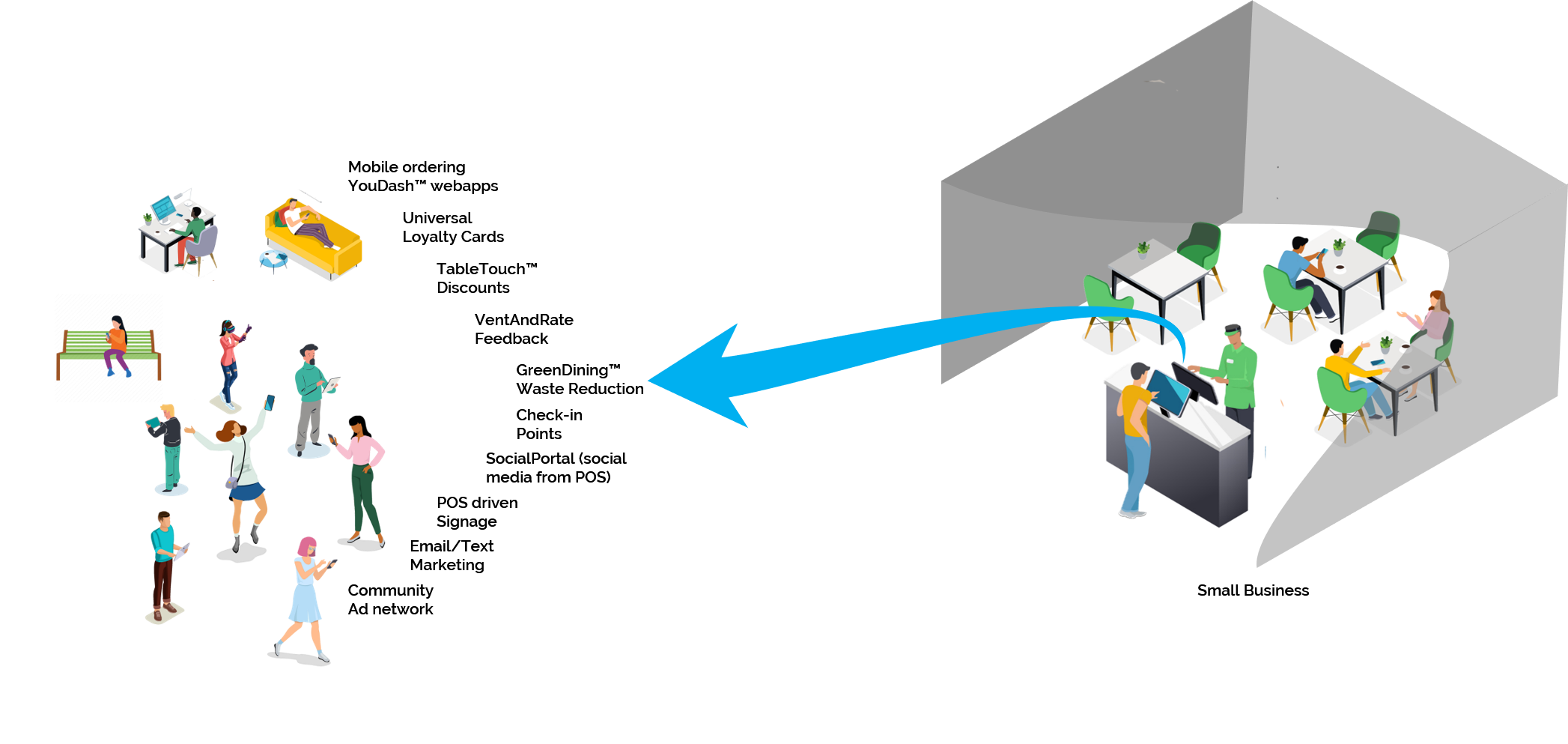 Chalkboards is a new kind of POS
Designed from the ground up with customer engagement at its core
Chockfull of tools, powerful but super easy and fun to use
We don't waste money putting logos on monitors and hardware. They don't help you sell more
We put our money on mastering modern customer engagement, something you can use and win
3 ways Chalkboards POS helps you connect with customers
3 ways Chalkboards POS can save you money
3 ways Chalkboards POS helps you sell more
FAQ (Frequently asked questions)
Yes. Chalkboards is a world-class, full service, POS that takes care of your Front of the House and Back of the House. From handhelds to kitchen automation to mobile-ordering, Chalkboards has all the functions that a modern POS like Toast or similar provide. A feature by feature comparison is available. Ask us for demo
Chalkboards does much more than Toast. Chalkboards takes care of your customer engagement, Beyond the House! In addition to being a world-class POS with all the functions like Toast, Chalkboards also has a large set of powerful customer engagement tools already built-in. No integration, no third-party, no hassle. For example: You can generate a timed discount for a future visit when you want some customer to return. When they are back, just scan and redeem. Chalkboards lets you appreciate your best customers with modern technology. Remember, most of your profit comes from your big-spender customers. Chalkboards helps you show them your appreciation. There are many more tools and technologies like this in Chalkboards that are all aimed at one thing - engage your modern tech-savvy customers, sell more, increase profit.
Oh yes, another small differnce, unlike Toast, Chalkboards will not make you sign three year contracts or increase your swipe fees later.
You can use the Chalkboards tools independently, in most cases. For example, you just want a self-service kiosk, to handle peak-hour customers. You can set up a Chalkboards standalone Kiosk to do this. If you want customers to pay on the kiosk, then we can, in most cases, associate your current merchant account and credit card processor. You will get a separate kitchen ticket printer/display for kiosk orders.
Once you experience the power and smoothness of Chalkboards, we are confident you will want the whole thing. But no need to rush
Chalkboards is more economical than you expect. We do not waste your money putting our logos on monitors, or force you to buy our branded hardware. We do not have any hardware lockin. We offer you the best hardware (kiosks, touchscreen dual screen POS etc.) at market rate. Chalkboards is hardware independent. This reduces your costs, and we pass on the savings to you. We also do not charge per-terminal. Finally, we are both cable and wifi enabled. No expensive re-cabling or digging is needed. All this to save you money where other POS vendors sneak in extra charges. We put all your money into excellent software, coupled with state-of-the-art hardware. The result is big savings and better software for you.